Amex Offers as they known right now were launched in 2019 - however they have actually been around much longer. I have statement credits dating back to 2014 and online accounts state they'll show past offers up to 2011. The difference now with the Amex Offers launched in May of 2019 is a much more aggressive approach from Amex with many more offers. Taking cues from south of the border where Amex Offers are a huge deal, American Express Canada embarked on making the program similar. Prior to 2019, I received maybe 1 or 2 offers per year, if that, now that seems to be the norm every few weeks! What follows here is our summary of current Amex Offers followed by a guide to and tips for making the most of Amex Offers.
Current Amex Offers
| | | | |
| --- | --- | --- | --- |
| Merchant | Offer Details | Known cards to have this offer | Expires |
| | Spend $100 or more at Decorium and receive a $20 statement credit | | Apr 16, 20 |
| | Spend $200 or more (doesn't have to be in one purchase) at Sundial Boutique Hotels and receive a $40 statement credit | | Apr 20, 20 |
| | Spend $250 or more (doesn't have to be in one purchase) with Clear Clinical online and receive a $50 statement credit | | May 31, 20 |
| | Spend $350 or more (doesn't have to be in one purchase) in store or online at with William Ashley and receive a $50 statement credit | | Jun 26, 20 |
| | Spend $100 or more (doesn't have to be in one purchase) online with Altitude Sports and receive a $20 statement credit | | Jun 30, 20 |
| | Earn 1 bonus Membership Rewards point for every dollar in qualifying purchases using your registered Card at www.dell.ca/workdeals | | Sep 30, 20 |
Key to the cards:
For more details on or to apply for any of the American Express Cards listed above please visit Rewards Canada's American Express offers page.
How to find and register for the offers
For most offers you should receive an email from American Express to know that you are eligible to register for them. However you can also check to see what offers you are eligible for by signing in to your American Express account online or via the Amex mobile app. Here is a quick guide on how to find and register for the offers.
Amex Account Online
Once you log in to your account online, scroll down the screen until you see the Amex Offers section. It will automatically be set to 'Available' offers.

Click on the greater than symbol to expand the offer details and read the terms and conditions
Click on Register your Card to register for the offer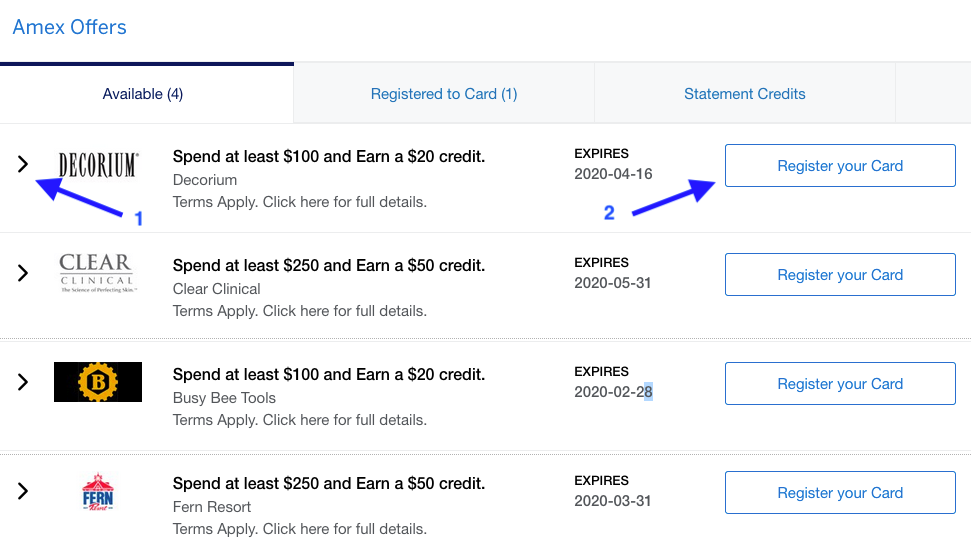 If you have more than one American Express card connected to your account you can see which offers each card has by first clicking on the small box that shows your multiple cards in the upper right hand corner of the account screen:

Which will give you a listing of your cards that should look something like this and you can click on whichever card you want to view: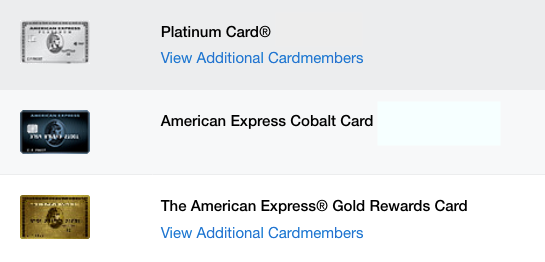 Now you go back to step one and scroll down to the Amex Offers section to see what offers you have available for the card.
That same Amex Offers section also allows you to see which offers you have registered for simply by clicking on the 'Registered to Card' tab and you can see which offers you have successfully completed by clicking on the 'Statement Credits' tab.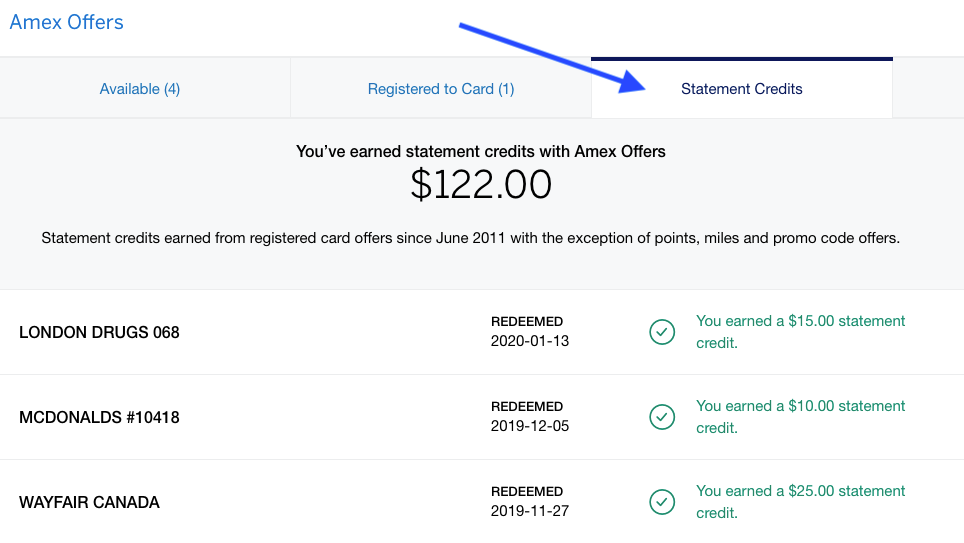 Amex Mobile App
Once you log in to your account on the Amex Canada mobile app - tap the card you want to see the offers for (if you have more than one card on your account). Then tap on 'Amex Offers' at the bottom of the screen and voila you are at the offers pages for that particular card. Click on the offer you are interested in and then you simply tap on 'Register to card to register for the offer. That's all it takes!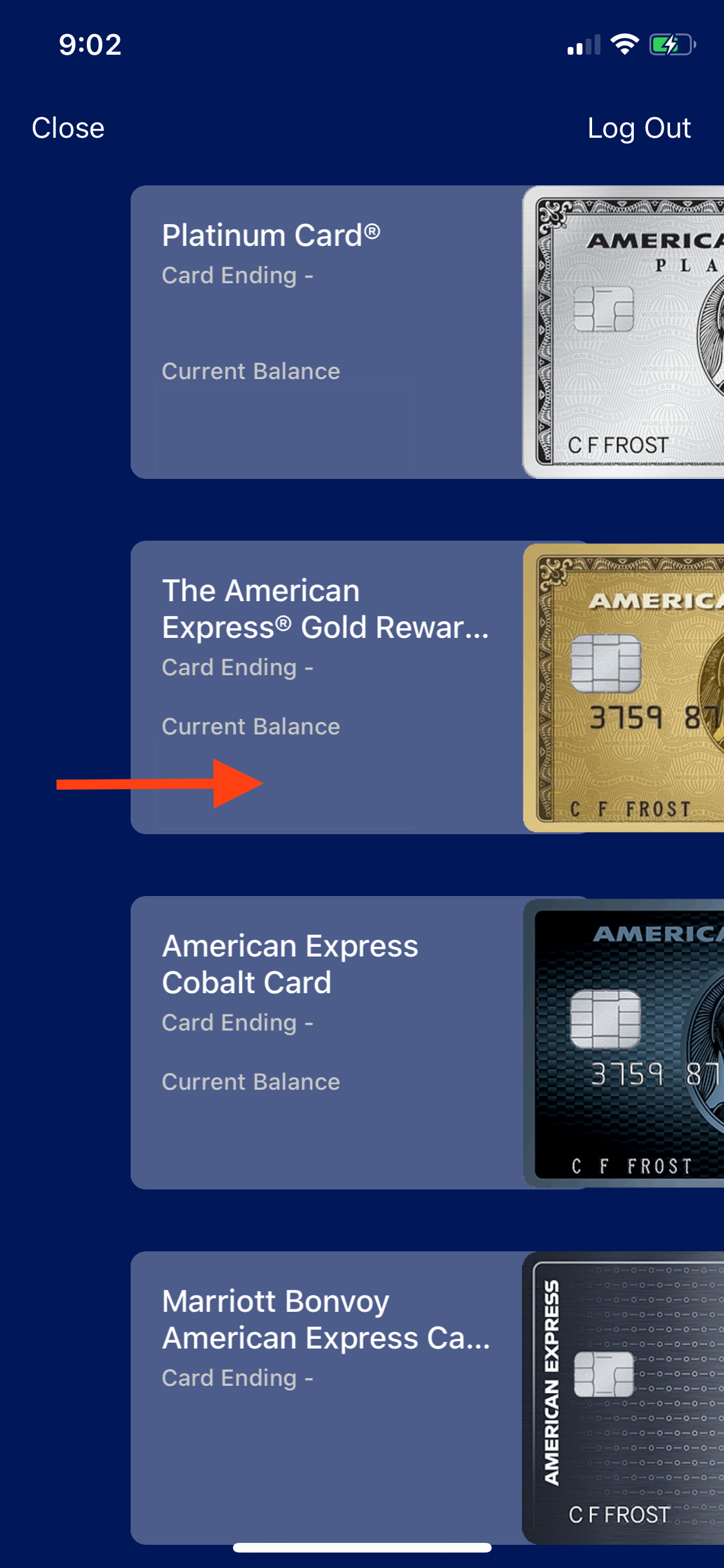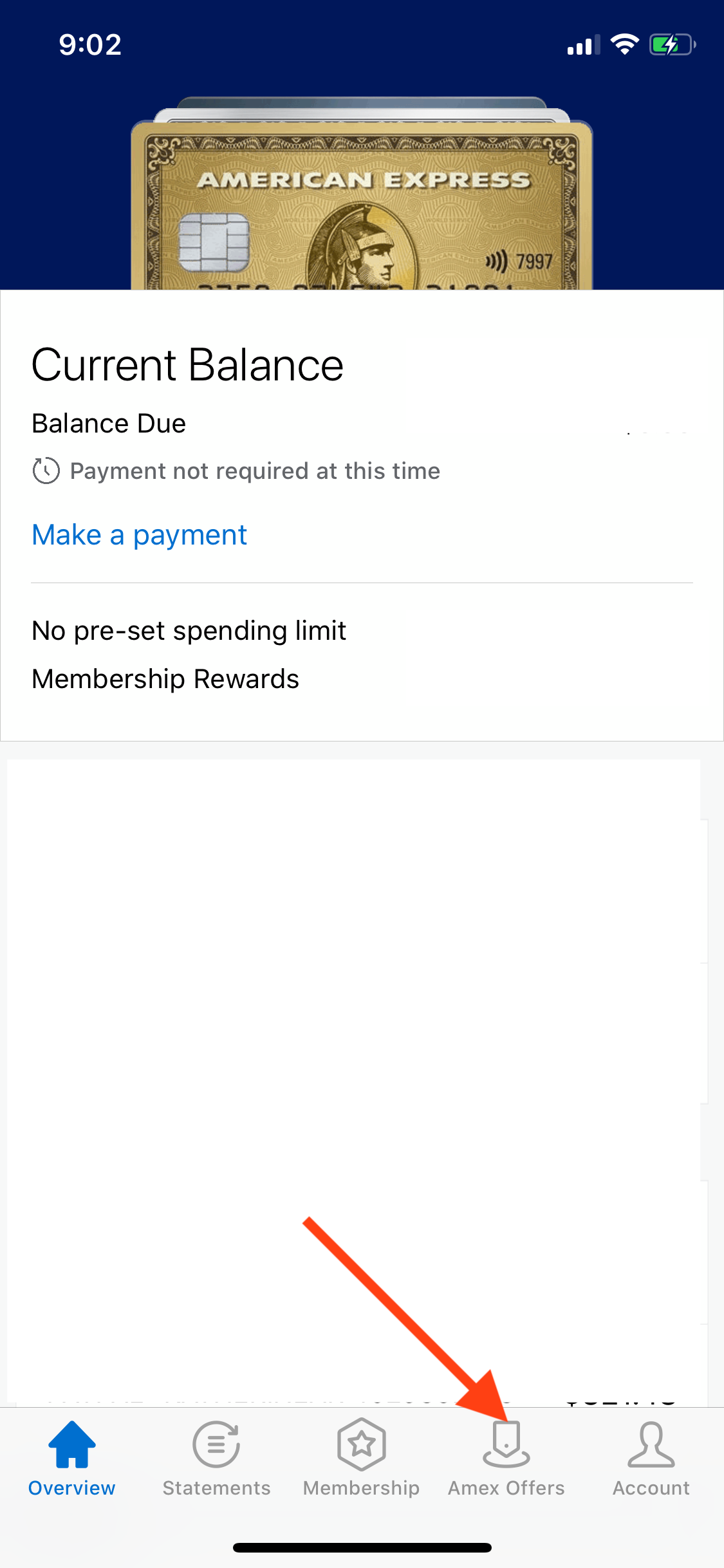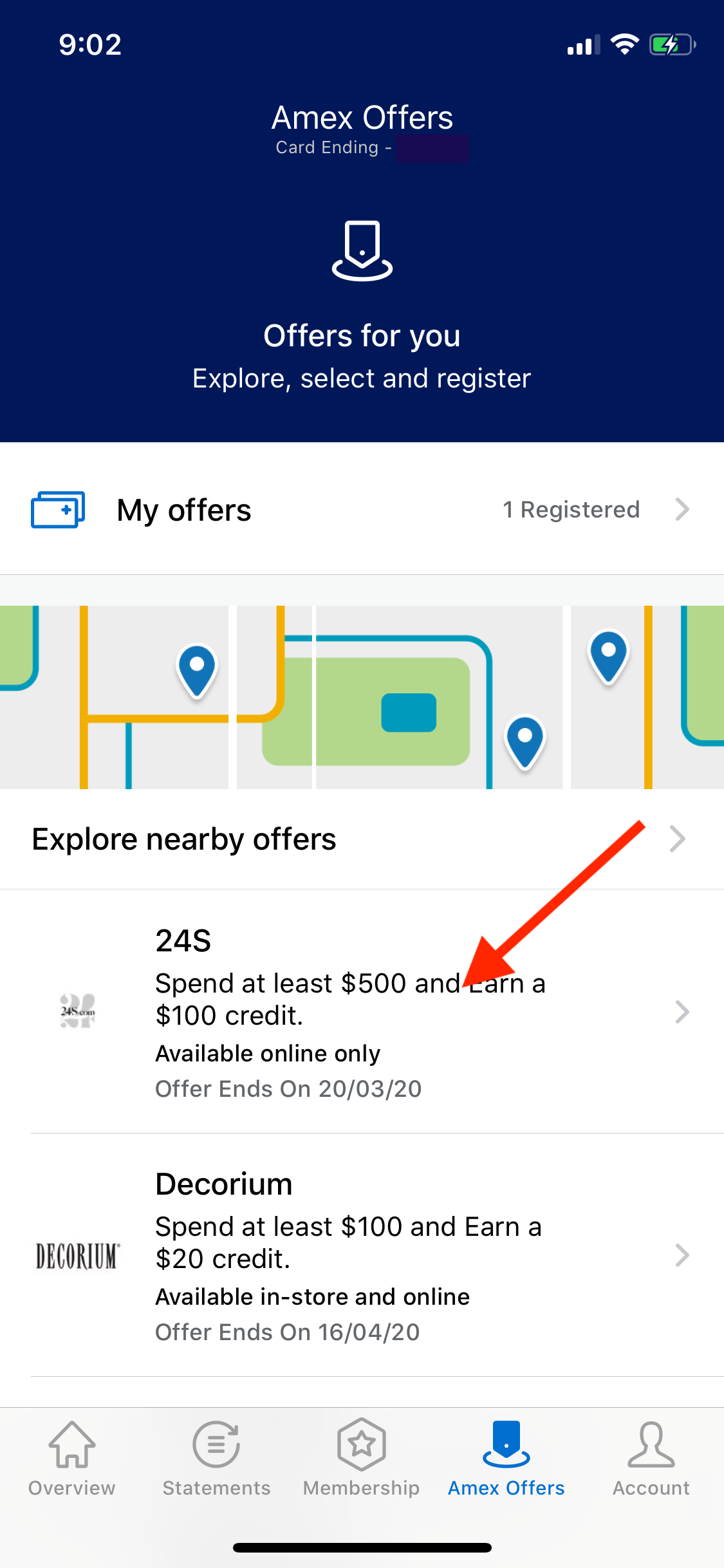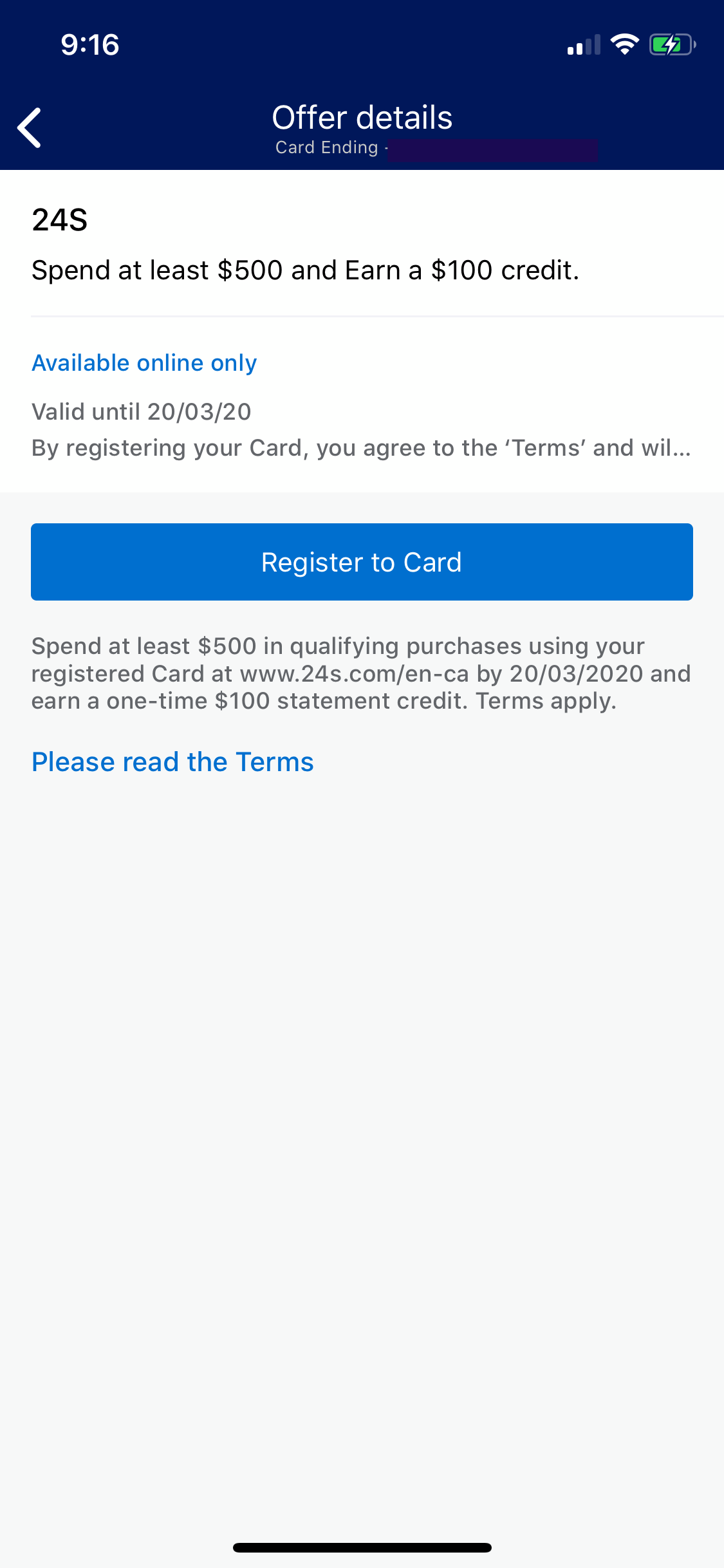 Amex Offers Tips
If you carry more than one American Express card and receive an offer on multiple cards you can ask the retailer to split your payment if the purchase total is high enough. For example, we had a London Drugs purchase of just under $200 and we received the spend $75 and receive a $15 statement credit offer on two cards. I asked if they were fine splitting the payment and they were, so I paid one half with my American Express Gold Rewards Card and the other half with my wife's Marriott Bonvoy American Express card. This way we received $30 in statement credits in one shot.
Use your cards regularly to get offers sent to you. Cards that aren't being utilized, i.e. just sitting in a drawer won't have offers sent to them. Case in point, I carry two American Express Cobalt Cards in my wallet. One is mine and the other is a supplementary card for my wife's account. I have been using that supplementary card and planned on not pulling my own card out until we hit $30,000 in spending on my wife's account for the 5x multipliers. Well since my Cobalt Card was dormant it wasn't receiving any offers at all. I tested it out and put several purchases on my card and low and behold I received an Amex Offer on it.
Do Amex Offers actually work?
If you are wondering if the offers work properly and are worth taking advantage of here are some screenshots from my accounts showing the credits!

Amex Card of the month:
Talk to us!
Let us know in the comments if you come across a new Amex offer that is not listed above or you have an offer we do list but came to card that is not mentioned and we'll add it as soon as possible. Also feel free to let us and our readers know of how you have taken advantage of these offers, how much you have saved or if you have any other tips on how to maximize these offers! Tell us in the comments section below or join the conversation on Facebook and Twitter!

Recommended reading and related articles:
LATEST TOPICS & NEWS
REWARDS CANADA'S TOP FEATURES
SHARE THIS FEATURE


Rewards Canada can be found on the following social media channels:







Disclaimers:
Our goal at RewardsCanada.ca is to present readers with reliable financial advice and product choices that will help you achieve your financial goals.
Rewards Canada receives compensation from some companies issuing financial products, like credit cards and bank accounts, that appear on this site.
Unless a post is clearly marked "Sponsored", however, products mentioned in editorial articles and reviews are based on the author's subjective assessment of their value to readers, not compensation. For full details and current product information click the Apply now link / learn more link.