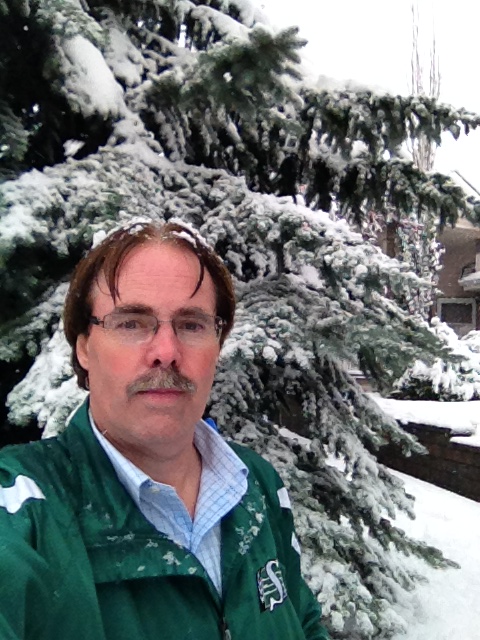 Bill Wheatley is the Ultimate Road Warrior - he works in Information Technology for NAPA Auto Parts and travels across the prairies for his job, racking up tons of points and miles along the way.
Last year Bill took more than 45 short haul flights between Winnipeg and Saskatoon on Air Canada. He flew thousands of miles on the airline -- good enough for valuable perks including priority baggage and check-in. He also earned more than $8,100 in qualifying dollars.
Picking a Winner
Bill has been collecting reward points for more than 20 years and belongs to several of the usual suspects including Aeroplan and Air Miles. But because of his frequent business travel he's become a big fan of hotel loyalty programs. He currently belongs to Canalta Rewards, Wyndham Rewards and IHG Rewards Club.
Bill is drawn to the simplicity of these programs and likes that redemptions can be made for hotel stays. "IHG will occasionally run promotions where they offer rooms for as little as 5,000 points, which is a tremendous value. Typically rooms can be found in the 20,000-30,000 point range depending on the specific hotel. IHG Rewards Club, (Holiday Inn's loyalty program) is Bill's main program that he likes to use.

"I believe in picking programs that align with my travel habits. Since I travel to many small towns I look at hotel programs like Canalta and Wyndham brands which have a presence in the smaller communities."
How About a Little Recognition?
Of all the hotel programs Bill believes IHG is the most consistent when it comes to recognizing your status and automatically upgrading your room. He believes this type of customer service is what separates the program and puts it over the top.

"When you're on the road a lot this is a really nice perk that I do utilize. It's also nice that they offer (to upgrade) rather than me having to ask. When you have to ask it almost feels like you're begging."
Be Proactive
Bill believes being proactive is the fastest way to rack up points. "Anytime you get an e-mail offer for a program you belong to be sure to sign up for it even if you don't think you'll take advantage of it. There have been a few times where I've been glad I signed up for the offer in advance and as a result doubled my reward points."
Maximizing Corporate Travel
For those that travel a lot on company business where you might not have control over the booking, Bill recommends looking ahead to see if there are bonus offers you can take advantage of and sign-up.
Tools of the Trade
Bill uses AwardWallet to help him keep track of the programs he belongs to his reward points. He recommends others do the same. "I love the app and it's one of the best ways to stay on top of expiry policies."
Of course Bill also follows Patrick's advice and regularly checks out Rewards Canada.

"I love that all the offers are together in one central and convenient place which saves me from having to visit the individual hotel sites."
What's in Bill's Arsenal?

Aeroplan (Air Canada)
AIR MILES




IHG Rewards Club
Best Western Rewards
Canalta Rewards
Wyndham Rewards



CIBC Aerogold Visa Infinite




Hertz Gold Plus Rewards



Bill belongs to even more programs than listed above but these are his primary programs of choice.
We want to feature you in our Meet the Collector series!
Email us at info@rewardscanada.ca to get the ball rolling!
Talk to us!
Do you follow some of the same strategies as Bill? Do you have any tips for him or questions you'd like to ask? Tell us in the comments section below or join the conversation on Facebook and Twitter!


Rewards Canada can be found on the following social media channels: