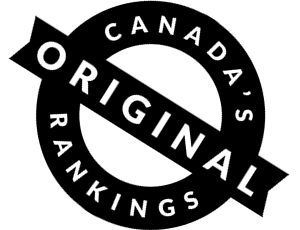 Summary - The big news over the past year if we don't take the pandemic into account was the launch of the new Aeroplan program in November 2020 which included a revamping of all their co-brand credit cards. The shift in direction of the Aeroplan progam back to its routes of being a frequent flyer program rather than a coalition program also sees their cards move back to the Airline Category. The Coalition category has been done away with this year. The coalition model is dying a slow death in Canada with AIR MILES being the only major coalition program left. Other small programs are still giving it a try but they don't have cards associated with them. Thus AIR MILES cards move back to the Travel Points category as they used to be in several years ago. In place of the coalition card category we launch a new category - Ultra Premium Cards which covers those cards that have big annual fees, require higher income levels but in turn provide top end benefits and rewards.
The changes that we have seen over the past year definitely affected our rankings more than we saw in the 2020 rankings. We saw BMO revamp of their no fee card offerings (BMO Rewards and AIR MILES) as well as release two Visa branded cards, American Express re-introduce their Choice Card with changes from its early 2010s predecessor and of course all three issuers of Aeroplan cards bring out new versions of their cards.
Of course the main ranking is the overall best card category! This is our 6th year of naming an overall winner and as you all know we feel it has been difficult to give one card a title of the best card in Canada but the category has been so well received we've kept! For the first time in three years the overall rankings have some slight changes. First, second and fourth spots remain the same but we replace the WestJet RBC World Elite Mastercard which held third place with the TD Aeroplan Visa Infinite Card. The new TD Aeroplan card offers benefits similar to WestJet's, namely first checked bags for free but it is the primarily the new Aeroplan program that shoots this card up to third place. The fifth place spots see a long time front runner, the RBC Avion Visa Infinite Card fall off the list and is replaced by the HSBC World Elite Mastercard. In writing several articles and comparisons of the Avion Visa we just cannot hold with as high of regard any more. The card is in dire need of a makeover. Now don't get us wrong, it still falls into the 10 best cards in Canada but not the top 5. The HSBC is more flexible when it comes to travel redemptions, also has frequent flyer conversion options but offers No Foreign Transaction fees, Airport lounge access and an annual $100 travel enhancement credit - all of which you will not find on the RBC card.
The one category that did not see any changes at all this year is Travel Points Credit Card with an annual fee. Once again Scotiabank takes the top two spots here. Even the introduction of the new eclipse Visa cards from BMO didn't even put a dent in this category.
The no fee category sees one change, the re-released Choice Card from American Express comes out of nowhere to jump into second spot in this category and pushing the rest of the cards down. This meant the CAA Rewards Mastercard was bumped out of the top 5 for the first time in several years.
In the Hybrid category the main change here is our valuing the HSBC World Elite Mastercard higher and lowering our value on the RBC Avion Visa Infinite Card. We pretty much discussed this above but want to point you to this article as our main concern about the RBC Avion card: There is one very popular travel rewards credit card in Canada that is due for a major overhaul

The airline category sees the return of the Aeroplan cards to this category and they shake it up! The TD Aeroplan Visa Infinite Card takes top spot knocking the WestJet RBC World Elite Mastercard into second place. The WestJet card is still a very strong contender however with Aeroplan moving back to the airline cateogory the WestJet card and WestJet Rewards program still can't match what Aeroplan provides in terms of flight options, fare classes, airlines and destinations. Add in a devaluation to the Member Exclusive Rewards meant a shift in one of the most valuable reward options in the program. We also see Amex's mainstay Aeroplan offering move into the list in the number three spot and these two additions from Aeroplan push the MBNA Alaska Airlines cards down to fourth and RBC's British Airways cards into fifth.

Finally we have our new category this year, the Ultra Premium Card category. An ultra premium credit card is one that carries a hefty annual fee ($151+) that can actually fit into any of our categories across the rankings. From airline to hybrid to travel points they are covered here and you get better rewards and a lot more benefits with these cards. These cards also have higher income requirements. And what should come as no surprise to our readers The Platinum Card from American Express takes the top spot in this new category and second spot with their Aeroplan Reserve card.

So what is the best card? For the fourth year in a row the number one card in Canada is the American Express Cobalt Card. Why? Well it has the super strong earn of 5x Points on Eats & Drinks, a well rounded insurance package and a great sign up bonus. Not to mention the fact that it is a hybrid card which gives you the best options and most flexibility when redeeming for travel. Want to book a cruise and use points? You can do that with the Cobalt Card. Want to convert to hotel programs for hotel stays or further conversion to airline programs? You can do that with the Cobalt Card. Look at it this way, the 5x points is equal to 5% for any travel booking or even up to 10% when using Amex's Fixed Points for Travel option or they are worth 6 Marriott Bonvoy points which we value at no less than 1 cent per point (so 6 cents back) and those can be further converted to Aeroplan, British Airways and many more airline programs. The potential reward with the last option is 2 to 2.5 miles per dollar spent on the card in eats and drinks category. The card retains this place even with a cap on the 5x points earning that came into effect in August of 2019. Speaking from personal experience, my wife and I each have our own Cobalt card and have racked up well over 700,000 points in just over three years of having the cards. Don't need the frequent flyer or frequent guest option or shop at places that don't take Amex? You're best bets are the TD Aeroplan Visa Infinite Card, the Scotiabank Passport Visa Infinite Card or the HSBC World Elite Mastercard. In a nutshell, there are cards that definitely stand out above the rest and for some of you these may not be the best option so we advise you to look at our breakdown of top cards in the five major categories we developed to see which one is best for you. What category is right for you? Check out Rewards Canada's Guide to choosing a travel rewards credit card to steer you in the right direction. For those who may be wondering what we use in the Rewards Canada family, we actually use the American Express Cobalt Card, the American Express Gold Rewards Card, The Platinum Card from American Express, the WestJet RBC World Elite Mastercard, the Marriott Bonvoy American Express Card and are planning on adding the TD Aeroplan Visa Infinite card as well.
How do we come up with our picks for the best cards
? We look at various factors including rewards earning and value (rate of return), cost of ownership, the associated loyalty program (co-brand), ease of redemption, partnerships, issuing bank, personal experience, reader feedback and benefits. We even look at where you cards can take you (ie destinations), what you can do with your cards (what sort of travel you can redeem for) and more. For example, for many years we didn't rank the WestJet card as high as other competitors rankings due to the fact you were limited to flying in North America but then when WestJet Rewards added redemptions on partner airlines like Qantas and Delta that fly to many places around the globe and then added their own international flights the card shot up the rankings. Then you add in 20 years of research, answering hundreds of email questions from readers, comments from our readers plus the charts and articles we publish provides us the best insight into the pros and cons of each card. As always this has allowed Rewards Canada to form an opinion as to which ones are the best.
That's right, it all boils down to opinion.
The top cards listed here, are in our opinion, the best cards for travel rewards in Canada. Do people agree? Some yes, some no. Do we make some credit card issuers mad? Yes. Happy? You bet.
As we have stressed in the past, choosing a card is a difficult decision based on many factors including but not limited to rewards offered, benefits offered, cost and the issuing bank. We hope that with this 13th annual ranking, we will help guide consumers to finding the right credit card for them.