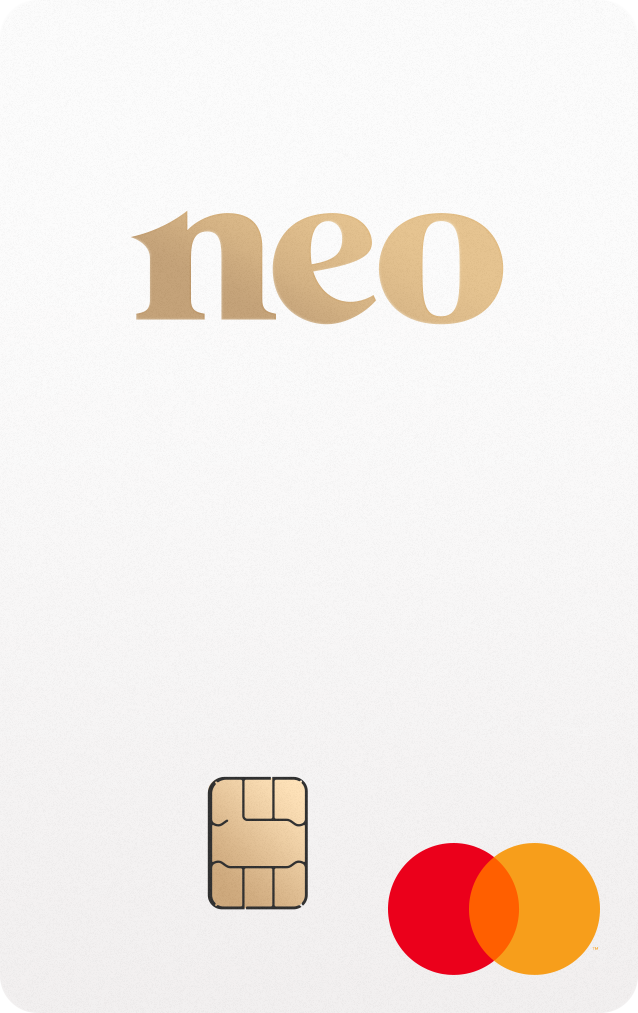 ​Neo Plus
  
Monthly Fee: $2.99
Limited time offer: $25 welcome bonus when you apply and are approved for a Neo Mastercard

• Earn enormous bonuses—like 15% cashback—on your first purchase at most partners.¹
• Earn an average 5%+¹ cashback at thousands of partners and at least 1% cashback guaranteed.
• Sign up in  3 minutes - and if approved, you can use your Neo credit card instantly via Apple Play or Google Pay
• Neo helps support local and rewards customers doing it – users can earn cashback from brands such as Netflix, Spotify, DoorDash, Second Cup, Hudson's Bay Company, and many more.
• Everything is 100% digital - applications get approved in less than three minutes via the mobile app or web portal, load it into Google Pay or Apple Pay digital wallet to start using it, and then the physical card will be mailed afterwards.




¹ Average based on current offers at select partners. Cashback varies per plan, offer and partner.

* Card issued by ATB Financial pursuant to license by Mastercard International Inc.

Mastercard® is a registered trademark, and the circle design is a trademark of Mastercard Internationl Inc.