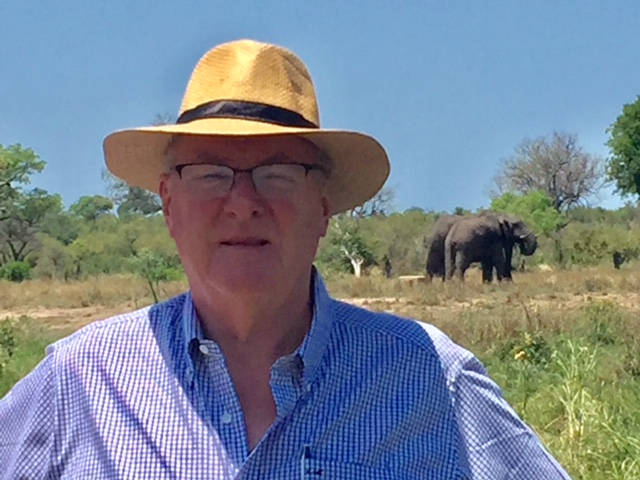 What happens when you have been a frequent traveller for the better part of your life thanks to your work and then retire from that career that saw you globetrotting? You look for other ways to earn those points and miles and that's what Rewards Canada reader Jim Marchbank describes for us.
I am a retired CEO of a cultural organization. I have been an Aeroplan member since 1987 and a Hilton Honors member for about 20 years.  When I was working I undertook a lot of business travel and flew Star Alliance most frequently and stayed mostly in Hilton properties.  I was a Diamond member of HH for many years and an Air Canada Super Elite member for almost 15 years.
Upon retirement I realized my substantial Aeroplan and Honors balances would deplete and, with only leisure travel, would eventually disappear.  Until then I had never churned a credit card.
I learned about churning from sites like Rewards Canada, other bloggers and the Reddit Churning Canada forum. My wife and I were in the fortunate position of having good incomes, a mortgage free home and no debt. We also both love to travel and see the world. As a Super Elite Aeroplan member we were able to use points and status to travel long haul in Business Class. With diminishing point and mile balances replenishing them through credit cards was just what we needed.
I now have a portfolio of credit cards and frequent flyer programs. Aeroplan remains a major plan. We collect through credit cards like TD, CIBC and transfers from Amex Membership Rewards cards and the Starwood Preferred Guest Credit Card from American Express.  Both of us have Aeroplan accounts that we build up miles in. Being retired I am able to plan our travel long in advance, sometimes at the booking limit of 355 days. In the next 5 months I plan to use my Aeroplan miles to book us trips in Business Class to South America in November 2019, and SE Asia in January-February 2020.
British Airways Executive Club is our second major program and we find it equal to Aeroplan. We have a household Executive Club account that allows us to pool the Avios earned individually into one account. The Avios balance we have has been acquired through RBC cards, both the Visa Infinite Avion and the RBC British Airways Visa, and through transfers from American Express Membership Rewards. I have used the Free Companion Certificate from the RBC BA Visa several times.  For example, we are using Avios plus one certificate to fly in Business Class from Toronto to Johannesburg in January. After using Aeroplan miles on South African Airways (SAA) to cross the Indian Ocean we are using Avios for two flights, also in Business Class, on Qantas in Australia.
Our third program, a secondary one, is Alaska Airlines Mileage Plan. Our miles have been acquired through the MBNA Alaska Airlines cards, some transfers from the Amex SPG cards and through a few Rocketmiles* hotel stays.  We are using Alaska miles in early 2019 to fly Sydney to Toronto on Cathay Pacific with a Hong Kong stopover, one leg in Business, the other in Premium Economy.  We are now working to replenish those miles so we each have a balance of 125,000 Mileage Plan miles which will enable us to fly anywhere Cathay Pacific flies beyond Hong Kong in Business Class.
To the surprise of some, AIR MILES is our fourth program. We have one account in my wife's name but there's no problem linking credit cards in my name to the account.  I used to think AIR MILES was a waste of time because point acquisition was so slow.  Credit cards have changed all that.  In the last few years we've had multiple BMO Air Miles cards and a couple of American Express AIR MILES cards.  We buy all our gas at Shell and all our drugstore supplies at Rexall, both of which have frequent, generous bonuses. Promotions also deliver miles, the current Shop the Block being a perfect example, acquiring 2,000 AIR MILES is a no brainer.
Related: Redemption Stories: Utilizing the BMO AIR MILES World Elite Mastercard Companion Flight Benefit
In the past year we have used AIR MILES to fly LGA-YSB one way, YSB-YEG one way, YSB-CUN round trip, and have now booked YYZ-YDF one way, book YDF-YYT one way, and YSB-YVR round trip. We've also added a stay in a hotel in Norway for a night using AIR MILES.  I'm now waiting to replenish our miles to book a car rental in YYT next spring. This is a huge amount economy class flying on short to medium haul flights that have saved us a lot of money. 
When we get new cards we tend to concentrate all our spending on the new card until minimum spend amounts have been reached.  All our spending, even a Starbucks coffee, goes on a card. We occasionally plan to get a new card with a high minimum spend just in advance of a major payment.  I pay off our cards daily online from our bank accounts and almost never carry a balance on a card.  It is the easiest way to manage them and ensure we never miss a payment.  We have not used any manufactured spending techniques.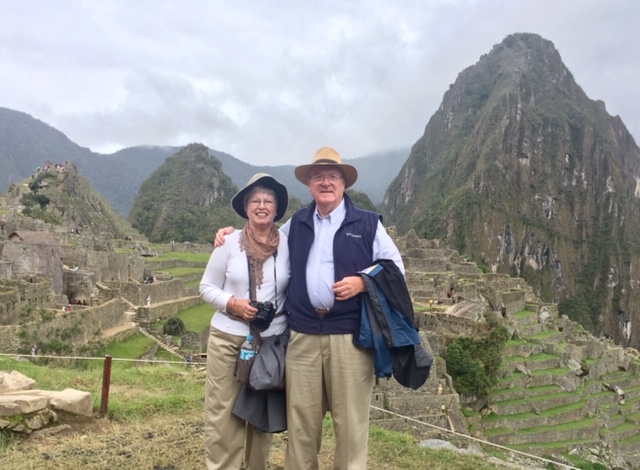 I still have a healthy balance of Hilton Honors points but in retirement much of our travel is longer stay so we tend to use AirBnB to get apartments or other places with cooking facilities.  So hotel points are not so important. We do use the Honors points sometimes for treats like 5 nights in a Conrad in Bangkok or Hong Kong.
While not a frequent flyer program American Express has been a major vehicle in our churning and travel success. We have each held numerous Amex cards though we have yet to churn through all of the cards. We are both holding large Membership Rewards balances which we expect to transfer to Aeroplan before American Express and Aeroplan may be separated by AC and the banks when their current agreement ends in June of 2020.
We currently have healthy point balances, have plans to keep adding to those balances and of course we have plans for travel for the next 18 months! We plan to keep on going as long as our health remains good. Churning cards has enabled us to travel more, take longer trips and travel long haul in Business Class and has been great for our retirement!
What's in Jim's and his wife's Arsenal?


Aeroplan (Air Canada)
Air France KLM Flying Blue
AIR MILES
Alaska Airlines Mileage Plan
British Airways Executive Club
WestJet Rewards




Best Western Rewards
Marriott Bonvoy
Hilton Honors




American Express Gold Rewards Card
American Express Business Gold Rewards Card
The Platinum Card from American Express
Business Platinum Card® from American Express

American Express® AIR MILES® Platinum Credit Card
BMO Air Miles MasterCard
BMO Air Miles World Elite MasterCard
CIBC Aerogold Visa Infinite
MBNA Best Western MasterCard
MBNA Alaska Airlines World Elite® Mastercard®RBC Visa Infinite Avion
RBC British Airways Visa Infinite Card
WestJet RBC World Elite MasterCard
TD Aeroplan Visa Infinite Card
TD First Class Travel Visa Infinite Card

* = This is Jim's Rocketmiles referral link! If you join via his link and complete a stay both you and Jim will earn 1,000 bonus miles in the Rocketmiles partner program of your choice!
We want to feature you in our Meet the Collector series!
Email us at info@rewardscanada.ca to get the ball rolling!
Talk to us!
Do you follow some of the same strategies as Jim? Do you have any tips for him or questions you'd like to ask? Tell us in the comments section below or join the conversation on Facebook and Twitter!


Rewards Canada can be found on the following social media channels: