As many of you know the AIR MILES Expiring Miles fiasco came to somewhat of a close late last week when they finally dropped their expiry rule after threat of legislation, a damning MarketPlace report and of course 9 months of really bad press. If you watched the MarketPlace piece you'll have seen members cutting up their AIR MILES collector cards and I've heard many more stories of people letting go of the program. So what are some of your other options? In this three part series we'll look at three types of reward programs that make the most sense for Canadian but please be aware there even more options beyond these three (ie Frequent Flyer programs, Frequent Guest programs, proprietary retail programs etc.)

Be sure to also read:
In part one we look at other coalition program options. AIR MILES is a coalition program and a coalition program is one where you can earn points or miles at many different merchants or partners and then have numerous options for redeeming those miles (ie a varied reward catalog). In Canada we have two major coalition programs, AIR MILES & Aeroplan with several others moving up the ranks in an attempt to become full fledged coalition programs.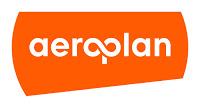 Aeroplan
The second largest coalition program is well known in Canada and went through some rough times a few years ago just like AIR MILES did this year. Originally Air Canada's frequent flyer program, Aeroplan grew out of that mold over the past 10-15 years to become a coalition program by adding lots of partners within Canada where you could earn miles and they also built up there reward catalog to many items beyond flights. This program is easy to get started with if you haven't already done so and with their large list of partners it is relatively easy to earn Aeroplan miles. The easiest by far are with credit cards and also free miles offers!
If you want to get started with the program we recommend grabbing the TD Aeroplan Visa Infinite Card as your launch card since it is currently offering a first year annual fee waiver (saving you $120) just to try out the card and you'll get 15,000 Bonus Aeroplan Miles on your first purchase. That's right all you would have to do is spend one dollar on the card and you'll get those 15,000 miles. 15,000 miles are enough for a short haul flight within Canada to neighbouring provinces or to neighbouring states in the U.S.. You can't beat that deal!

But you can also boost your balance faster with some free Aeroplan miles offers. These are the ones we are currently aware of:
Then you can even boost your balance by thousands of more miles by taking advantage of other credit card sign bonuses, all with no first year annual fee. See our post called: Travel Hacking 101 - Earn 98,000+ Aeroplan Miles  for free
Some of other Aeroplan resources on Rewards Canada you'll want to check out are: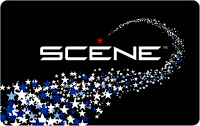 Once known as only a movie lovers program with a large membership of students, Cineplex SCENE knew that many of their members were 'growing up' and moving to other programs with more reward options and places to earn. So the mandate a few years ago was for Cineplex to expand the program and they have been doing so. Sure it is still primarily about getting free movies but now instead of just earning on the SCENE Visa and debit cards from Scotia along with going to actual movies, you can now earn SCENE points at place like Sport Chek, Milestone's, Swiss Chalet and numerous other locations. You can also redeem points for cash off purchases at those same places. Watch for the program to further expand over the next while especially now with the AIR MILES fiasco! To start off in this program we recommend grabbing the Scotiabank SCENE Visa card. It comes with a 4,000 point sign up bonus that is good for up to 4 free movies or $40 off at retailers that accept SCENE points. The beauty of this card is that has no annual fee either so you can try it out for free!
Some of other SCENE resources on Rewards Canada you'll want to check out are: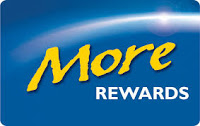 More Rewards has been around for several years but went through some major renovations earlier this year as parent company Overwaitea Food Group looks to grow its presence in Canada and compete with the Safeway/Sobeys/Loblaws stores that dominate our nation. Still a small coalition program at this time with only 16 partners that you can earn points with (primarily in Western Canada), More Rewards scored a big partner in Petro-Canada earlier this year and the great news is you double dip at Petro-Canada since you can earn Petro-Points and More Rewards points on each purchase. Also earlier in the year they launched a new co-brand credit card with Scotiabank and while the Scotiabank More Rewards Visa does not have a sign up bonus, it is now one of the strongest earning no annual fee cards in Canada providing up to a 2.54% return.
Related: The Scotiabank More Rewards Visa Card is now available! Now the strongest earning no fee travel points card in Canada
Free More Rewards points offers:
Some of other More Rewards resources on Rewards Canada you'll want to check out are:

All of these programs provide decent options if you are leaving the AIR MILES program. There is no harm in joining one or all of them. Just make sure you focus on one so that you don't spread yourself to thin on your earning side so that you'll never reach a reward in any program!

Continue on to Part 2!


Rewards Canada can be found on the following social media channels: