Share this feature:
---
---
---
REWARDS CANADA'S TOP FEATURES
---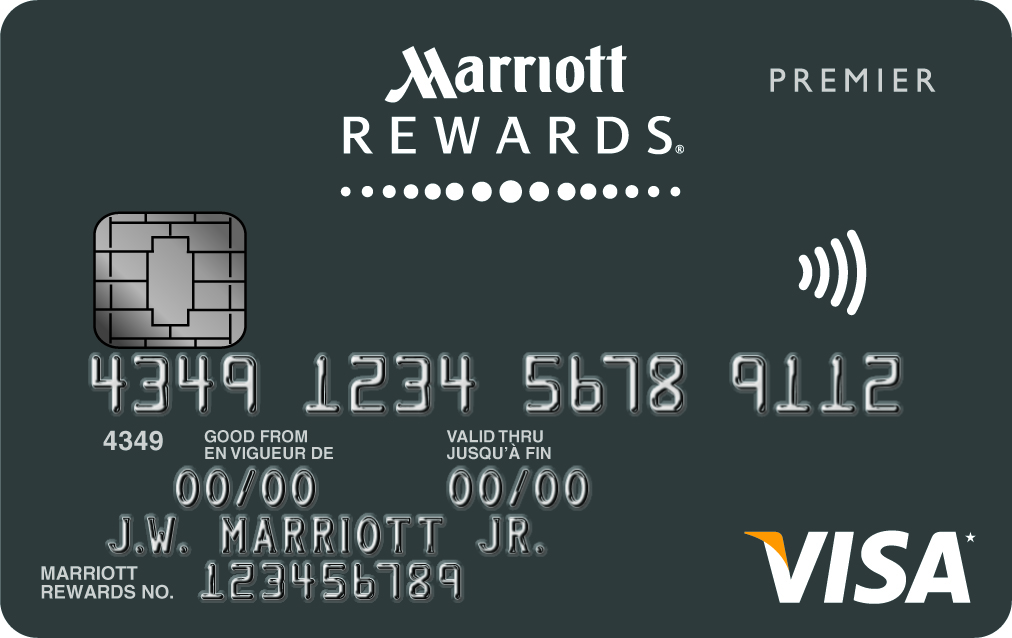 Marriott Rewards Premier Visa Card
30,000 Bonus Rewards Points when you apply for and receive the Premier card. Points are awarded after your first purchase.
1 Free Night at a Category 1 - 4 location upon card approval
15 Night credit towards elite status, which translates to automatic Silver status
Anniversary bonus of 1 free night at a Category 1 - 5 location
Apply
online
.
---
Contest Rules

1. Contest End: Contest runs until 11:59pm EST on July 18, 2016

2. Eligibility: Contest is open to Canadian residents over the age of 18 except for Quebec and where prohibited by law. Limited to one entry per person. Multiple entries will be deleted

3. Contest Entry:
a: Grand Prize, 2nd Prize - To enter this part of the contest you must comment in the comments section with a valid email address (not published)

4 .By entering the competition, participants automatically accept these Terms and Conditions

5. Prize Drawing: On or about July 25th a random drawing from each section of the contest will be conducted from among all eligible entries received

6. Awarding of Prizes:
One (1) prize of 30,000 Marriott Rewards Points will be awarded to one randomly selected entrant for the Grand Prize.
One (1) prize of 15,000 Marriott Rewards Points will be awarded to one randomly selected entrant for the 2nd Prize.

All winners will have to complete a mathematical skill testing question
The selected winner(s) will be contacted by email and will have Seven (7) days to respond with their name, mailing address and answer to the mathematical skill testing question. After Seven (7) days no further attempts will be made to contact the winner and another entrant may be chosen to receive the prize. Point awards will be awarded within 4-6 weeks upon the winner supplying their loyalty program number. Prizes are provided "as is" and without any warranty of any kind. Prizes are nontransferable. No cash redemption or prize substitution allowed by winner. Sponsor reserves the right to substitute prize of equal or greater value if advertised prize becomes unavailable. Odds of winning is dependent on the number of entrants as of contest end date.

7. The prize winner is responsible for all taxes, costs and other expenses that are not explicitly included in or connected to the prize(s), and agrees that upon accepting the prize(s) he/she does so entirely at his/her own risk and responsibility.

8. Employees and agents of FFB Group Inc, Marriott and members of such employees' immediate families and individuals living in the same household with such employees, are not eligible to win.

9. Except where prohibited by law, entry in the Contest constitutes each Entrant's consent for Sponsor to use Entrant's first name and last initial, city and province of residence, Contest Entry for advertising, publicity, and promotional purposes in any media, online or off-line, without further permission, consent, payment or other consideration, unless prohibited by law

10. RewardsCanada.ca and FFB Group Inc. reserves the right to request written proof of a possible winner's residence and age before awarding a prize.

11. All provincial, federal, state and local laws and regulations apply. Sponsor reserves the right, at its sole discretion, to cancel, terminate, modify or suspend this sweepstakes or any portion hereof, or to disqualify any individual implicated in any of the following actions, if for any reason: (a) infection by computer virus, bugs, tampering, unauthorized intervention, actions by entrants, fraud, technical failures, or any other causes which, in Sponsor's sole opinion, corrupt or affect the administration, security, fairness, integrity or proper conduct of the sweepstakes, (b) the sweepstakes or any website associated therewith (or any portion thereof) becomes corrupted or does not allow the proper processing of entries per these rules, or (c) the sweepstakes is otherwise not capable of running as planned by the Sponsors. By entering, participants agree to release and hold harmless Sponsor, Administrator and each of their parents, subsidiaries, affiliates, divisions, advertising and promotional agencies, wholesalers and retailers, and each of the foregoing entities' employees, officers, directors, shareholders and agents (collectively the "Released Parties"), from and against any and all claims, actions and/or liability for any injuries or death, loss or damage of any kind arising from or in connection with participation in and/or entry into the sweepstakes or acceptance or use of any prize. The Released Parties are not responsible or liable for any incorrect or inaccurate entry information, and assume no responsibility for (i) any error, omission, interruption, defect or delay in operation or transmission at any website, (ii) failure of any entry to be received by Sponsor due to technical problems, human error or traffic congestion on the Internet or at any website, (iii) communications line, hardware and/or software failures, (iv) damage to any computer (software or hardware) resulting from participation in the sweepstakes, (v) theft or destruction of, tampering with, unauthorized access to, or alteration of entries and/or entry information, or (vi) entries which are late, lost, stolen, damaged, illegible, and/or unintelligible. By entering, entrants agree to comply with these rules. Any entrant who attempts to tamper with this sweepstakes in any way shall be disqualified. In the event of dispute as to who submitted an online entry, the entry will be deemed submitted by the Authorized Account Holder of the email address submitted at the time of entry. "Authorized Account Holder" is defined as the natural person assigned to an email address by an Internet access provider, on-line service provider or other organization responsible for assigning email addresses for the domain associated with the email address in question. Additional restrictions may apply.
Rewards Canada is happy to announce that we have teamed up with Marriott Hotels to offer you this great opportunity to win some Marriott Rewards points! This is the first of several promotions we are going to run with Marriott so be sure to follow us on all of our social media channels and newsletter so that you don't miss out on any of them!

In this first contest we want to help highlight the benefits of being a Marriott Rewards member. With 137 hotels in Canada, the Marriott family of hotels in definitely one of the larger players in our market and globally you have over 4,300 hotels to earn, redeem and enjoy the benefits of the Marriott Rewards programs:

Members can earn and redeem points at 17 brands in the Marriott portfolio, including at over 4,300 properties globally in almost 90 countries. In Canada, we have 11 brands and 137 properties.
Over 40 airline partners globally where Marriott members can choose to earn miles instead of points for their hotel stays
Free Wi-Fi for members who book direct.

Marriott Mobile app: When members book their stays on Marriott channels, they can take full advantage of the Marriott Mobile app to check-in and check-out for their stay, receive an alert when their room is ready, and make service requests directly to the hotel before, during and after their visit. The company will be adding even more features to the app in the future, making it the perfect travel companion.

Access and Experiences: Members receive opportunities for access to exclusive events and experiences like Universal Music Group concerts and various sporting events.

Elite Benefits and the Experiences Marketplace: Allows members to redeem their points for once-in-a-lifetime experiences such as concert tickets, shark tagging expeditions, private dinners by some of our award winning chefs, etc. More details here.
Marriott Reward member also enjoy Member Rates which is a new rate exclusively designed to reward loyalty members who book directly on Marriott.com .
and more details here

Marriott Rewards 'Fab Four' benefits: Marriott Rewards members can share points among more friends and family, book stays with a mix of cash and points more conveniently, book travel in advance before having enough points, and earn Elite night credits for stays paid for with points. More details here.
Rewarding Events: Marriott Rewards members who book a meeting or event can earn 3 Points per $1USD spent (up to 50,000 Points) or 1 Airline Mile per $1USD spent (up to 15,000 Miles) per event. Members are also guaranteed Silver Elite Status with one event. Find out more about Rewarding Events here

The Contest:
Simply tell us by commenting below in the comments section which benefit(s) of being a Marriott Rewards members is the most important or most appealing to you.
The Prizes:
One lucky reader who enters will win the grand prize of 30,000 Marriott Rewards points and one lucky reader will win the runner up prize of 15,000 Marriott Rewards points! Both winners will be drawn at random
For your information this is what 30,000 Marriott Rewards Points can get you:

1 Night in a Category 6 hotel like the JW Marriott Bangkok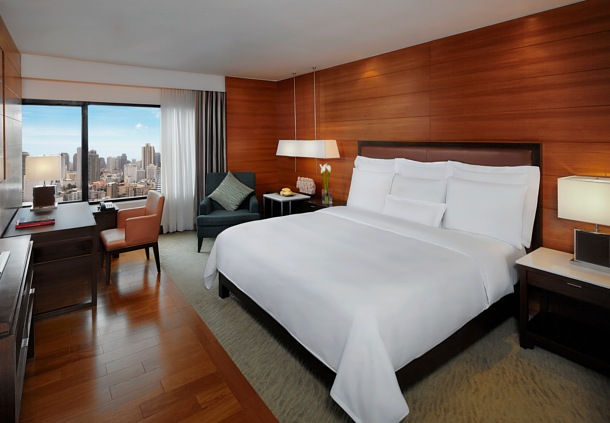 2 Nights in a Category 3 hotel like the Delta Fredericton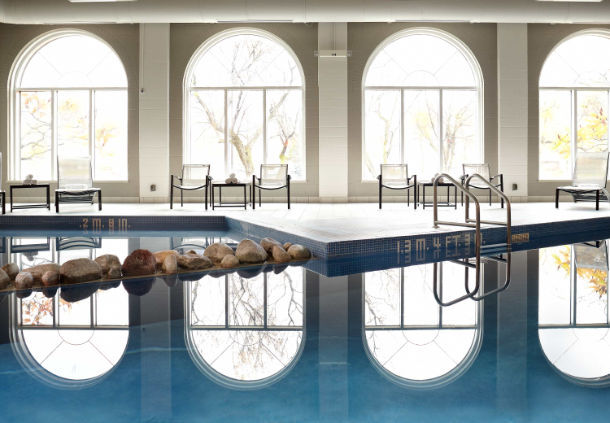 3 Nights in a Category 2 hotel like the Fairfield Inn & Suites Winnipeg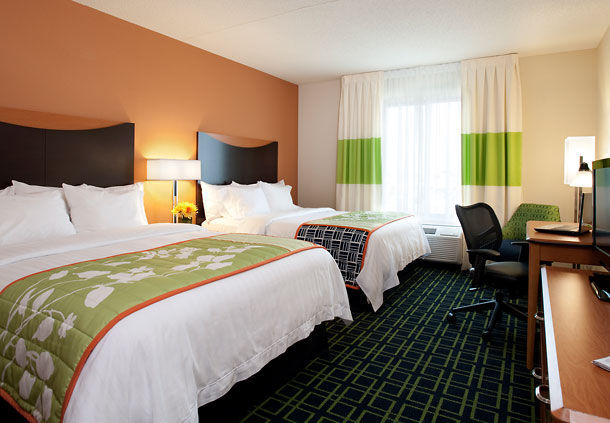 4 nights in a Category 1 hotel like the Courtyard Pilsen Czech Republic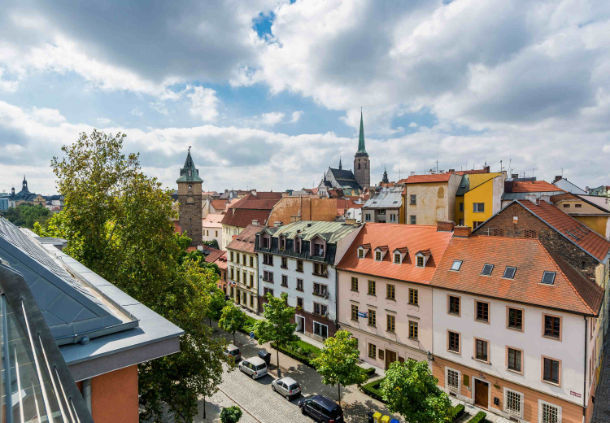 Visit Marriott.com to book your stay today!




Enter the contest!
Simply comment below and let us know which benefit(s) of being a Marriott Rewards members is the most important or most appealing to you?
To enter the contest you must be a Marriott Rewards member and let us know what benefit of being a Marriott. If you have not joined yet you can do so here.

Rewards Canada can be found on the following social media channels: