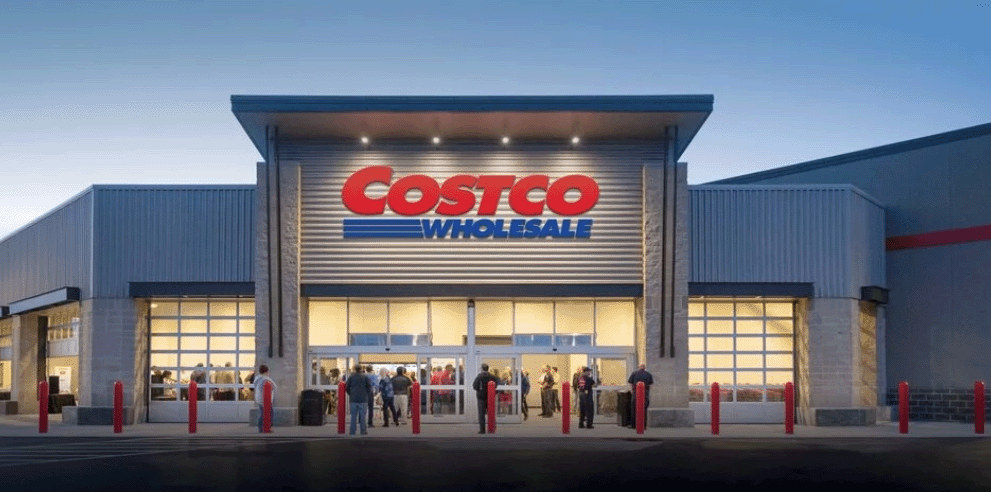 In 2015 Costco Canada switched from only accepting American Express Cards to only accepting Mastercard cards. While Capital One® took the co-branded card away from American Express with essentially the same offering on their Capital One® Platinum Mastercard® it does not mean you have to have that card to shop at Costco. In fact any Mastercard card is accepted at Costco locations across Canada and with so many Mastercard cards to choose from here in the Great White North we thought it would be best to pass along our picks for the five best cards to use at Costco.

The Brim World Elite Mastercard has one of the highest returns for purchases at 2% but there is a reason we have that asterisk above. The 2% on the Brim World Elite Mastercard is limited to $25,000 in annual spending - not just at Costco. So if you spend more than this your rate of return drops to 1% on any spending over and above $25K so it will dilute your return over time.
UPDATE: As of February 13 this card will drop down to 1% at Costco
The card itself will earn 3 HSBC Rewards points per dollar spent at Costco. Those 3 points equate to a 1.5% return towards any travel. On top of that the card has excellent benefits and insurance coverage plus right now it offers a welcome of up to 80,000 points and your first year annual fee rebated!
This card has a base earn rate of 1.5% back in WestJet dollars which is equal to the HSBC World Elite Mastercard and the Rogers World Elite Mastercard. The reason why it falls in between the two is that the HSBC's card 1.5% can be used on WestJet flights but also on any other travel so it is more valuable in that regard. You could almost say the same thing about the Rogers card as it's 1.5% is more flexible but the Rogers card itself doesn't have as valuable of a welcome bonus like the WestJet nor the benefits that are afforded to the WestJet card like first checked bag free and an annual companion voucher.
This card used to be the number one card to use at Costco but it was devlaued on June 2, 2020. The old 1.75% earn rate at Costco has now dropped to 1.5% The Rogers card is a cash back card and you can redeem for cash back against a purchase once your rewards balance hits $20. The card doesn't have a huge sign up bonus but does provide a decent insurance package and best of all - it has no annual fee.
A card that barely seems to get noticed in our market may just do so now. RBC's Cash Back Preferred World Elite Mastercard earns 1.5% cash back on Costco purchases however like the Brim Card we have an asterisk. And that asterisk is there for the same reason as Brim, the 1.5% cash back on this card is limited to $25,000 in spending annually and then drops to 1% after that.
This card fits more of a niche in the Canadian loyalty rewards landscape as its rewards are specific to the Air France KLM Flying Blue program. Points and miles aficionados know this loyalty program well as it can provide some huge outsized value when utilized right for economy or business class flights. That outsized value can blow any of the above cards out of the water (think a 3, 5, or even 10% return) but like we said it's kind of a niche card that some Canadians just won't find the right value out of.

Remember all of the above cards come with the latest Mastercard World Elite benefits