Here you will find links to all of our flight, hotel, credit card, business class lounge, loyalty program and other reviews!
Latest Reviews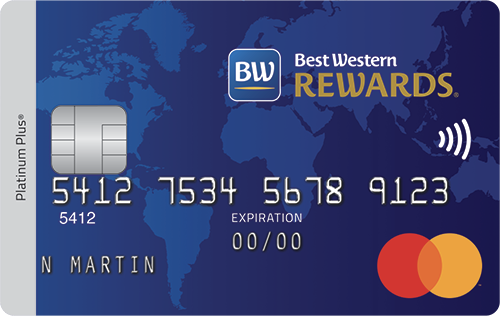 There is only one no annual fee hotel credit card in Canada and that is the MBNA Best Western Mastercard®. This card has been around for quite sometime now and has survived the turmoil seen in our market for hotel loyalty program co-brand credit cards. Just a few years ago we had no less than half a dozen hotel card to choose from but that has now dwindled down to two - well actually three if you include the business version of the Marriott Bonvoy American Express card. Both the Best Western and Marriott cards have definitely fit a niche in the Canadian market which have helped them outlast all the other hotel cards we seen come and go and the Best Western fills that no annual fee, road warrior, not looking for luxury travel niche perfectly. In fact this card has ranked in the top three in our annual rankings in the no annual fee travel rewards card segment so there is something to attest to here.
Read the full review here.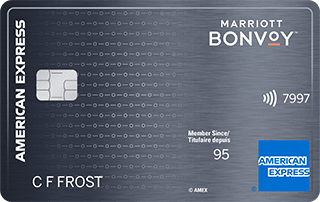 The best hotel credit card in Canada is the Marriott Bonvoy™ American Express®* Card and in fact is one of the best overall travel rewards credit cards! It consistently ranks in the Top 5 Cards in Canada in our annual rankings thanks to its ability to provide huge outsized value and by providing some amazing benefits that can be used year after year. We hope with this review that more Canadians can learn about the value hotel loyalty programs can provide as the last major survey showed only 13% of Canadians participated in a hotel loyalty program. Read the full review here.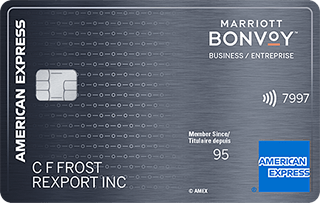 Falling into the Rewards Canada "Hotel" category the consumer version of this card used to always take top spot in that category in our annual credit card rankings. However with the demise of most hotel credit cards in Canada we no longer have a hotel category. However the consumer version still ranks in the Top 5 Cards overall in Canada so in reality this card is right there as well since s it is very similar to the consumer Marriott Bonvoy American Express Card. Read the full review here.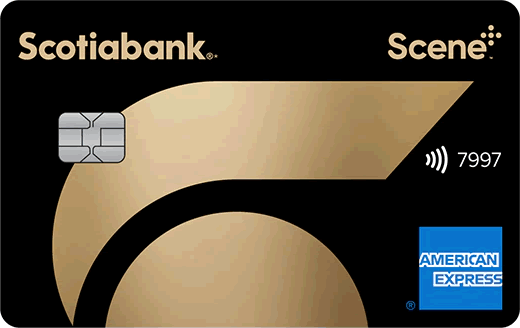 Ranked as the number one travel points credit card with an annual fee in Canada, the Scotiabank Gold American Express Card was last reviewed by Rewards Canada in 2015, some three years after it was introduced in 2012.

It was the first American Express card issued by a bank other than Amex Bank of Canada since CIBC tried the partnership in 2002. The card underwent some massive changes in 2019 so it is really due for a new updated review here on Rewards Canada!

Read the full review here.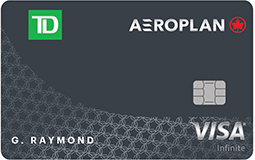 One of the most popular travel rewards credit cards in Canada, the TD® Aeroplan® Visa Infinite* Card was first reviewed by Rewards Canada in 2014 when it was introduced. For the better part of six years the card didn't change very much but then we saw the entire Air Canada Aeroplan saga transpire for numerous years which culminated in Air Canada buying Aeroplan back from Aimia and launching a whole new Aeroplan in November of 2020 along with refreshed credit card offerings. This mainstay Aeroplan card from TD underwent many changes for the new program and thus the need for this updated review. Read the full review here.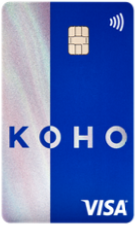 The Koho Premium Prepaid Visa is one of only a select few prepaid credit cards that offers rewards for your everyday spending on the card. This card is virtually open to anyone since there are no credit checks necessary as you have to fund it prior to using it. Technically what you are opening a savings account with Koho that comes with a reloadable prepaid Visa card. Read the full review here.
More reviews:
---


Continued reading and related articles:
Review for Rewards Canada!
Rewards Canada is always looking for contributors who can review flights, hotels and more for us! If we choose to use your review we will pay you for it!
Please visit our contact page and send us a message!
LATEST TOPICS & NEWS
REWARDS CANADA'S TOP FEATURES
SHARE THIS FEATURE


Rewards Canada can be found on the following social media channels:







Disclaimers:
Our goal at RewardsCanada.ca is to present readers with reliable financial advice and product choices that will help you achieve your financial goals.
Rewards Canada receives compensation from some companies issuing financial products, like credit cards and bank accounts, that appear on this site.
Unless a post is clearly marked "Sponsored", however, products mentioned in editorial articles and reviews are based on the author's subjective assessment of their value to readers, not compensation. For full details and current product information click the Apply now link / learn more link.

Sponsored advertising. The Toronto-Dominion Bank (TD) is not responsible for the contents of this site including any editorials or reviews that may appear on this site. For complete information on this TD credit card, please click on the Apply Now button.