In this feature of Rewards Canada's Ultimate Credit Card Portfolios we look at the ultimate one for those who may not earn enough income for the higher end credit cards that require $60,000 to $80,000 in personal annual income. This portfolio looks at credit cards in the Canadian market that offer great travel rewards with low or no set annual income requirements.
As we have always recommended and is standard with our Ultimate Wallets, you should always carry a Visa, a Mastercard and an American Express card in your wallet. The reason why is that there are benefits, promotions and earning potential unique to each brand of credit card regardless of the version of the card you have. We don't go into detail here as you can read all about it in our feature on how to Maximize your Miles and Points but we do outline one card from each brand that will help you build up those travel rewards points and discounts faster than ever without feeling left out of the game by not being able to qualify for higher end cards. Ultimately there are various options that could be utilized for such a portfolio but we look at one card from each issuing family that we feel are the best fit for this mission.
What is Rewards Canada's Ultimate Low Income Travel Rewards Credit Card portfolio? It is the following three cards:
Now, this wallet is different than our Ultimate No Fee Travel Points Credit Card Portfolio, which in the same regard can be low income however this portfolio does have fee based cards coupled with the low income requirements. You should also note that although these cards are set for lower incomes they are not for those who have no credit or bad credit. To get these cards you will need at least an average to good credit rating and as always with the intention of maximizing your rewards you have to make sure you are paying off your cards every month and not running any balances on the cards.
Why you want to get each of these cards!
This portfolio is for those people who are about maximizing the travel rewards and benefits earned from credit cards that don't have the income requirements to get premium cards in our market.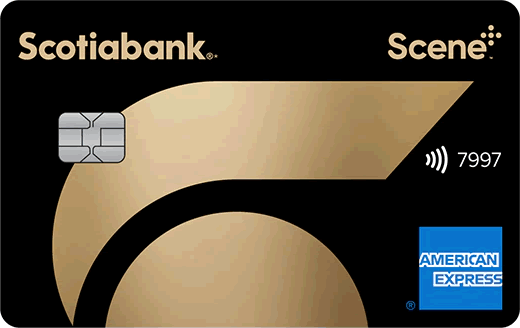 The first card in the portfolio is the Scotiabank Gold American Express card which only requires an annual income of $12,000. This card would be set as the main card in this portfolio and you would want to put all your possible spending on the card. There are several reasons why you would want to do this. First, it is very strong for points earning. It earns 5 points per dollar spent at eligible grocery stores, on dining and entertainment (in Canada), 3 points per dollar spent at eligible gas stations, daily transit and select streaming services (in Canada) and 1 point per dollar spent everywhere else. Those numbers translate to a 5%, 3%, and 1% return when redeeming for travel and since this is travel rewards card portfolio that is key. When it comes to redeeming for travel this card is as flexible as they come. You book the travel how you want, when you want, with whomever you want and then when that travel charge shows up on your account you redeem your points against that charge. Want to book a flight directly with Air Canada, pay for it on this card and then redeem points for it and on top of that you'll still earn Aeroplan miles on the flight. Further to excellent earn and burn on the card, it also has no foreign exchange fees, that means you save that 2.5% that most other cards charge on purchases made in other currencies - perfect for those travelling outside of Canada or those addicted to online shopping from the U.S. or overseas!

Related: Scotiabank Gold American Express - Enhancements launch today along with an increased welcome bonus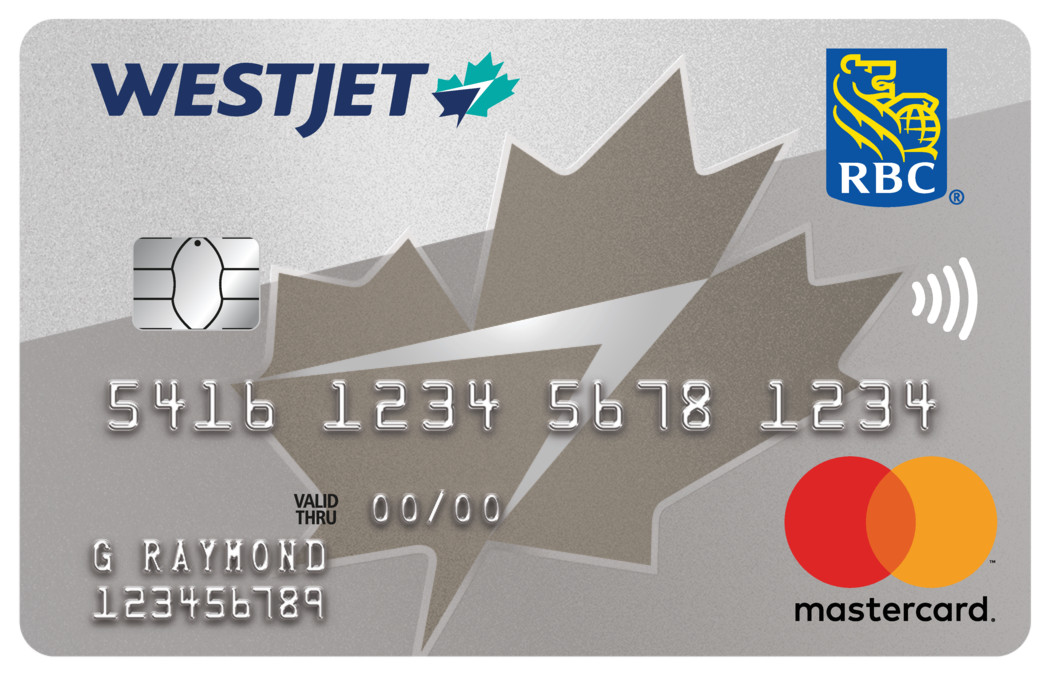 The second card in the portfolio is the WestJet RBC Mastercard which has no set annual income requirement. This card isn't just in this portfolio because of earning travel rewards but it is here thanks to a great travel benefit it provides. That benefit is an annual companion voucher that can be used on WestJet's domestic network in Canada for only $199. This means when you buy one ticket on WestJet for travel within Canada you can get second ticket on the same itinerary and reservation for only $199 plus taxes/fees. It can be used for round-trip travel in Economy, Economy Flex, Premium and Premium Flex fares but not Business Class or Member Exclusive fares and there are absolutely no black out dates for the voucher. This is where the voucher can really be of great use - for more expensive fares during the busy times of the year like spring break, Christmas, summer holidays etc. Another time vouchers can be really useful is when you may need to buy last minute travel that tends to be more expensive. For the sake of this portfolio, this is your number two card in terms of use for purchases, you would use it only where the Scotiabank Gold Amex card cannot be used and would be your go to card for Costco since they only accept Mastercard. The earn rate is 1% on all purchases other than WestJet and WestJet Vacations purchases which earn 1.5% and those WestJet dollars that are earned can be redeemed for WestJet flights just like cash. If you have 50 WestJet dollars and are buying $300 ticket you can use that 50 to bring your ticket price down to $250.

Related: Domestic companion voucher added to base level WestJet RBC Mastercard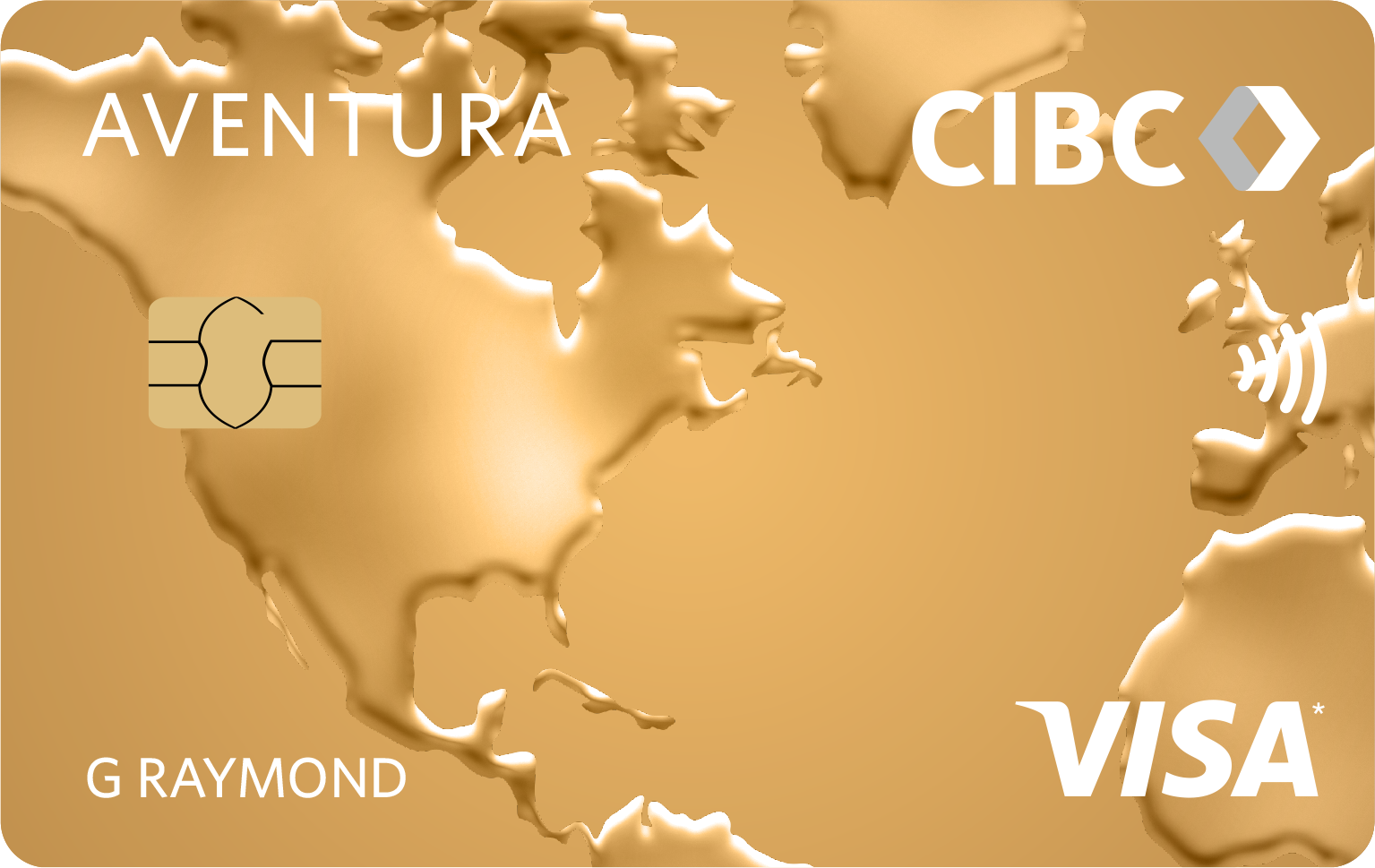 Finally rounding out this portfolio is the CIBC Gold Aventura Visa card which only requires an annual income of $15,000. This card fulfills the Visa card requirement in our portfolio and like the WestJet card is in here more for the benefits it provides rather than the rewards part of it. The benefits that this card that help round out this travel card trio aren't found on the other two and bring you some decent savings while you travel. It provides a rebate on one NEXUS application every four years (NEXUS is valid for 5 years so as long as you have this card it would pay for its fee) and it also gives you an annual Priority Pass membership worth US$99 and four complimentary lounge visits annually worth US$128! On the rewards side, it isn't that this card is bad on in that we set it as the last card you pull out for purchases but rather the redemption side of things. It earns anywhere from 1 to 2 Aventura points on purchases which can then be redeemed for travel via CIBC Rewards and give you a return of up to 4%. That 4% is really dependent on how you spend on the card and what you redeem for. In reality you'd probably get around a 1.5% return and because you have to redeem via CIBC Rewards makes it a lot less flexible than the Scotiabank Gold Amex card.
All three cards also come with some really good welcome bonus offers that provide you with well over $500 in travel credits and varying travel and purchase insurance benefits. You can find the most current offerings on the cards listed below.
Card Details

There you go. With these three cards you are pretty much ensuring that you have a great travel rewards credit card portfolio covering all three major card issuers without worrying if you can meet the income requirements of some of the premium cards on the market!
Other card options you could consider:
You do have several other card options you could look at in this portfolio especially if you only want to carry one fee based card and make the other two cards no annual fee. For the American Express option you could look at using the American Express Cobalt Card, it is very similar to the Scotiabank Gold Amex in that it earns up to 5x points on purchases and provides the utmost flexibility when you redeem for travel and it has no set income requirement. The main difference from the Scotia card is that the Cobalt card still has a 2.5% foreign transaction fee but it's point multipliers do work globally not just in Canada. For the Mastercard side your best option instead of the WestJet card would be the MBNA Rewards Platinum Plus Mastercard as it does not tie you in to only one airline since it also provides you with the option to redeem for any travel you purchase on the card and it has no annual fee along with no set income requirement. Finally on the Visa side your next best option after the CIBC card would be the TD Platinum Travel Visa Card which has no set income requirement, a low annual fee and also provides very flexible travel rewards redemption options.


Talk to us!
Do you have any other tips for The Ultimate Travel Rewards Credit Card Portfolio for Lower Income Earners! Tell us in the comments section below or join the conversation on Facebook and Twitter!

Rewards Canada can be found on the following social media channels:







Title image courtesy of Pixabay (Gellinger)

Disclaimers:
American Express is not responsible for maintaining or monitoring the accuracy of information on this website. For full details and current product information click the Apply now link.

Sponsored advertising. The Toronto-Dominion Bank (TD) is not responsible for the contents of this site including any editorials or reviews that may appear on this site. For complete and current information on any TD product, please visit the TD site.

Sponsored advertising. MBNA is a division of The Toronto-Dominion Bank (TD) and TD is not responsible for the contents of this site including any editorials or reviews that may appear on this site. For complete information on this MBNA credit card, please click on the Apply Now button.