Share this feature:
---
Use your Cobalt Card to earn 5x points on all orders via DoorDash!
---
---
LATEST TOPICS & NEWS
---
REWARDS CANADA'S TOP FEATURES
---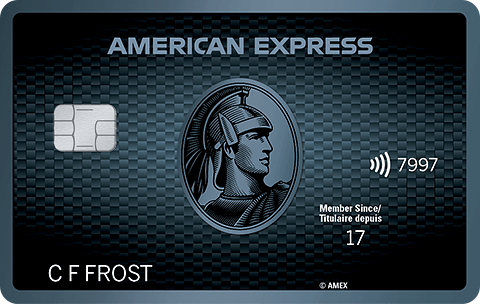 Many of you are still up in the air as to whether you should get this card that stormed onto the Canadian market in September of 2017. We ranked the card as the Number One Travel Rewards Credit Card in Canada and feel there is no better card on the market right now. That being said, our rankings may not be enough for you. You need more information, you want evidence on how it is and how people, including ourselves are using the card. Well you've come to the right place. This is our resource guide, or more like an index of all the articles we have written about the card and our features where you can find that card listed so that you can read our research and make an informed decision for yourself about the card.
The Cobalt Card on Rewards Canada
The Cobalt Card on the Rewards Canada blog
Please note that this resource will be continually updated as new articles or features are added.

Read everything and decided you want the card? Simply apply using the link below!

American Express Cobalt™ Card
• In your first year as a new Cobalt Cardmember, you can earn 2,500 Membership Rewards® points for each monthly billing period in which you spend $500 in net purchases on your Card. This could add up to 30,000 points in a year
• 30,000 points is enough for: • An eligible short-haul flight using the Fixed Points Travel Program, or
• $300 in statement credits redeemed towards travel purchases charged to your Card or
• $300 worth of tickets on Ticketmaster.ca
• Earn 5x the points on eligible eats and drinks in Canada, including groceries and food delivery
• Earn 2 points for every $1 spent on eligible transit & gas purchases in Canada and eligible travel purchases. That's 2X the points on purchases that get you from point A to B
• Earn 1 point for every $1 in Card purchases everywhere else. We won't tell you where to spend, we'll just reward you on your Card purchases
• Cobalt Cardmembers receive regular Perks such as bonus reward offers and access to great events
• Get advance access to tickets to some of the hottest concerts, shows and events through Front Of The Line® by American Express Invites® and advance screenings to blockbuster movies
• American Express is not responsible for maintaining or monitoring the accuracy of information on this website. For full details, current product information and Terms and Conditions, click the Apply now link. Conditions Apply

Talk to us!
Would you like to see other articles or research on the Cobalt card? Tell us in the comments section below or join the conversation on Facebook and Twitter!


Rewards Canada can be found on the following social media channels: